Fish Gallery
The images shown below were submitted by visitors fishing Joe Pool Lake. These pictures give you an idea of the type of fishing experience you can have yourself. The only requirement is you have to get to the lake and get your line in the water...and of course have some good fishing luck!
If you would like to submit a photo you can email us at this address:

Please include information about your catch and any other details to round out the fish tale that is told by the photo. For example, the date it was caught, where it was caught, the length and weight, etc.
---
10/10/15
This Bass was caught on Joe Pool Lake, near the state park, and was released. Measured 27" and weight approx 12-15 lbs. (my scale was maxed at 10lbs) Caught and Released by Frank Pyle of Mansfield, Tx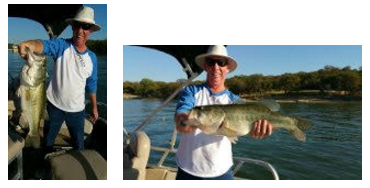 ---
March 29, 2014
Largemouth bass caught by Steven Rodriquez - "Me and my 9.5 lbs. 20in. fish I am the kid and that is my dad my sister was taking the pictures wile I was posing gave a good fight and I caught it all by myself . I am going to be 12.''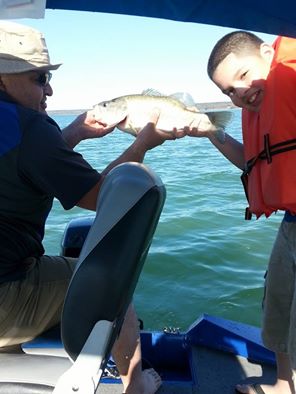 ---
Aug 1st, 2013
Johnny Omelas with a nice fish, caugth with a frog off the fishing jettie by Joe Pool Marina.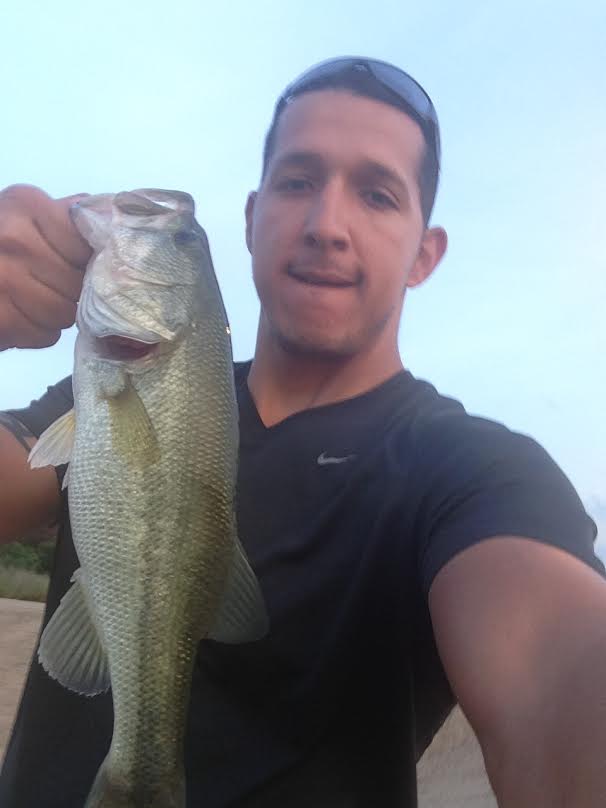 ---
May 20th, 2012
Cameron Hopson and his son Kaleb Hopson were caught by surprise....."22" and 11.9 pounds according to the guy who weighed it for us on the barge. We were fishing for crappie and never expected this." Photo submitted June 2012.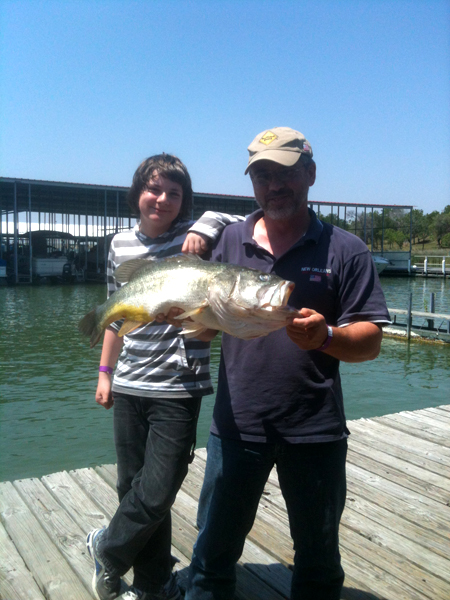 ---
August 2011
A 10 lb., 22" Bass caught by Carol McGughey. She was fishing from a kayak in the cove by the boat ramp near the mountainbike trail head. The fish was brought to shore, this photograph was taken by her partner and the fish was then released. Photo submitted June 2012.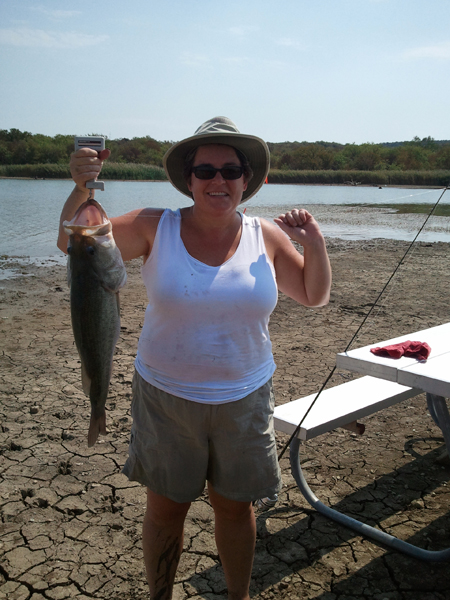 ---
May 2012
Mr. Kelso with a nice bass - 21" long, 10.5 lbs. Photo submitted by his son.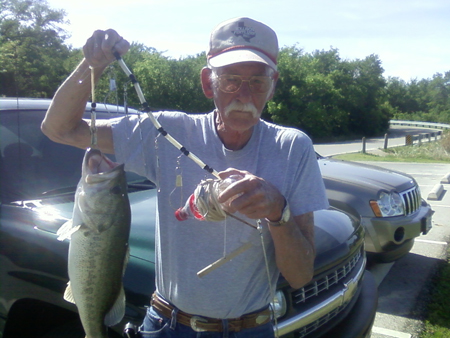 ---
April 1, 2012
Robertson Madlangbayan caught this 24 inch bass from the banks of Cedar Hill State Park. The photo was submitted by his father.