NO Fourth of July Fireworks for 2016!
The annual fireworks show always draws a large crowd. Pack a picnic, bring chairs or a blanket, and arrive early to find a nice spot where you can watch the show.
Everyone, including Grand Prairie residents, is required to pay a $20 per vehicle entry fee. This charge covers up to 6 people, with a $2 charge for each additional passenger beyond 6. Call 817-467-2104 for more information or go here to find out more about Lynn Creek Park.
Driving directions to Lynn Creek Park.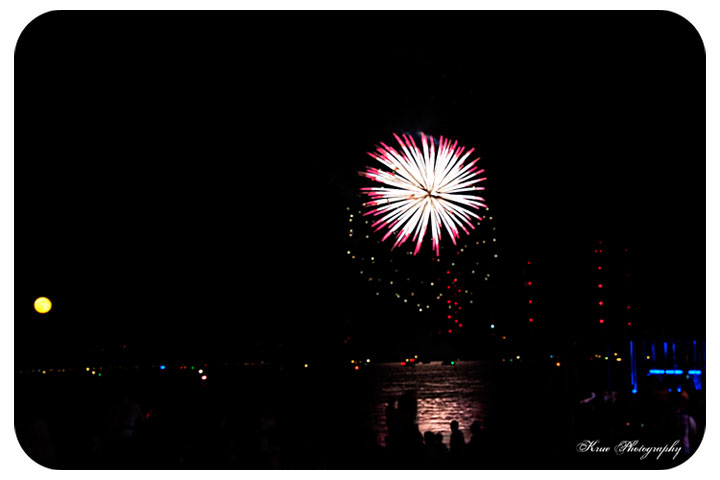 All of the images on this page were provided by Krue Photo
Share your 4th of July Blog Posts with Us!
If you watch the fireworks and write about it on your blog - we would like to know! We will be linking to the best postings so people next year can read first hand accounts of what it is like to be at this celebration. If you want your blog to be featured here just write a post, include a link it to the Joe Pool Lake website, and then email us (fourth@joe-pool-lake.org) to let us know where to find your blog entry. We won't be able to link to everyone but we will link to posts that present a notable, entertaining or otherwise informative post. You can also email us pictures of the evening that we can post to this webpage.